How To Make Alternative Teas
Music: English tea - Paul McCartney
Alternative Tea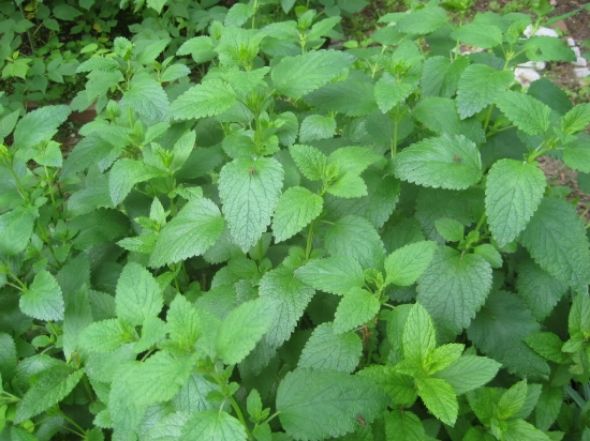 Lemon balm (Melissa officinalis)
Drinking alternative tea is a good way to switch from ordinary tea to herbal tea, as it tastes very similar to imported tea. In Britain during the war when black tea was scarce, alternatives were made with blends of leaves that are rich in tannin: blackcurrant leaves, sage, lemon balm, raspberry leaves and hawthorn leaves.
Tannin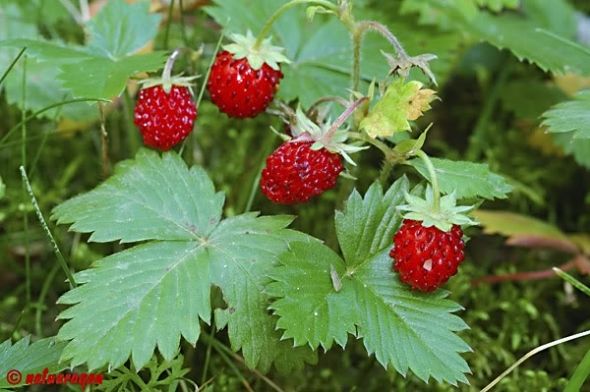 Wild Strawberry (Fragaria vesca)
The flavour of tea results from the tannin content of the leaves. The best teas are made from herbs with a high tannin content such as lady's mantle, strawberry leaves, raspberry leaves, blackberry leaves, blackcurrant leaves, and rosebay willow herb.
Fermenting
The aroma and flavour of tea is enhanced by fermentation:
1. Pick herbs as they begin to flower and leave them in the shade for 12-24 hours, so they wilt but do not dry out. You need a large quantity to ferment well.
2. Spread them in thin layers with a rolling pin to bruise the leaves.
3. Fold the leaves in a cloth.
4. Store the cloth in a warm place for 24-48 hours.
5. Dry the leaves away from sunlight, in trays or paper.
Alternative Ceylon Tea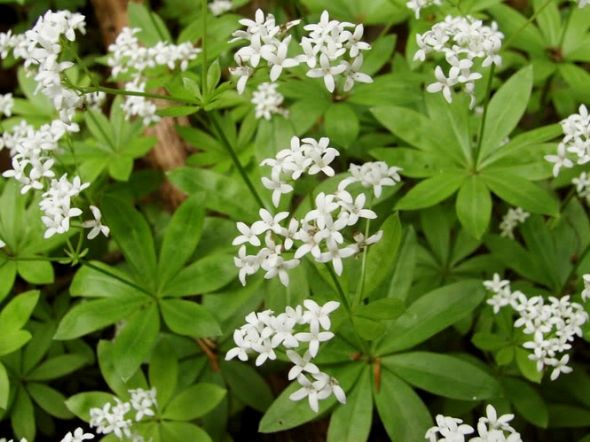 Woodruff (Galium odoratum)
The main bulk of this tea is made up of hawthorn leaves, with smaller amounts of sage, lemon balm, woodruff, and blackcurrant leaves for flavour. Dried blackcurrant leaves don't have the same pungent aroma as the fresh leaves.
English Tea
Blackcurrant (Ribes nigrum)
The major part is made up of blackcurrant leaves (or blackberry leaves) and sage, with minor parts of hawthorn leaves, lemon balm and woodruff.
Thé d'Europe
Heath Speedwell - Gypsy Weed (Veronica officinalis)
This tea is made from fermented common or heath speedwell -- used as a tea substitute in 19th Century France.
Moorland Tea
Common Heather (Calluna vulgaris)
Heather tops and flowers make up the main bulk of this tea with lesser amounts of dried bilberry leaves, blackberry leaves, wild strawberry leaves, speedwell and thyme. Alternative Ceylon, English, Moorland teas, and Thé d'Europe are all made using the fermenting method described above.
Make Your Own Blends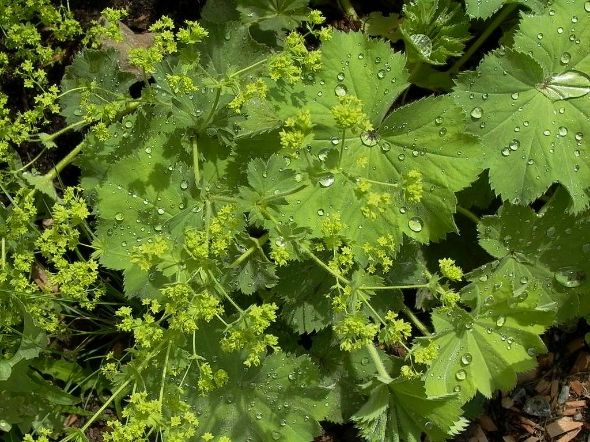 Lady's Mantle (Alchemilla vulgaris)
You can experiment and make your own blends. For example, mix blackberry, strawberry and raspberry leaves with a dash of peppermint or thyme for extra flavour; raspberry, blackberry and rosebay willow; or lady's mantle and raspberry leaves flavoured with peppermint.Take care to use strong aromatic herbs such as thyme or peppermint sparingly in tea as they can be overpowering.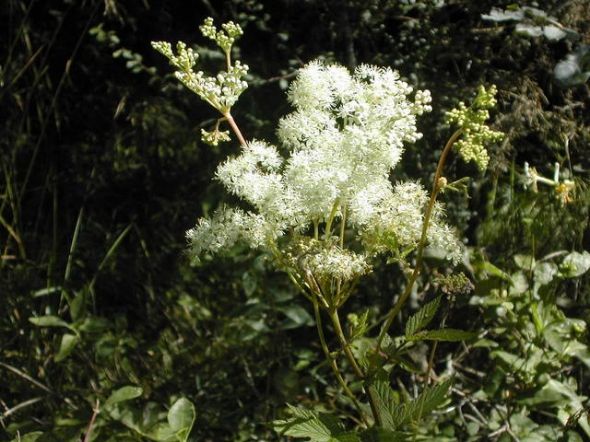 Meadowsweet (Filipendula ulmaria)
Some other herbs that work well in alternative teas are: herb Robert - blends well with lemon balm and blackcurrant; white deadnettle leaves and flowers; nettles, goose grass (cleavers --related to woodruff); catnip, wood betony, chickweed, meadowsweet, and orange mint (also known as bergamot mint and eau-de-cologne mint).
Be creative!
© 2011 Martha Magenta
Source for fermenting tea: