How To Make Herbal Teas
Music: Maire Brennan ( Clannad ) Ce Leis
Healthy Herbal Brews
Herbal teas make healthy alternatives to tea and coffee, and are also excellent food and medicines. You can suit your choice of tea to your mood, health needs and taste. A popular herbal tea is chamomile, which has a calming effect. Other herbs are stimulants such as rosemary and thyme. Many herbs are uplifting, mood enhancing, and help with digestion.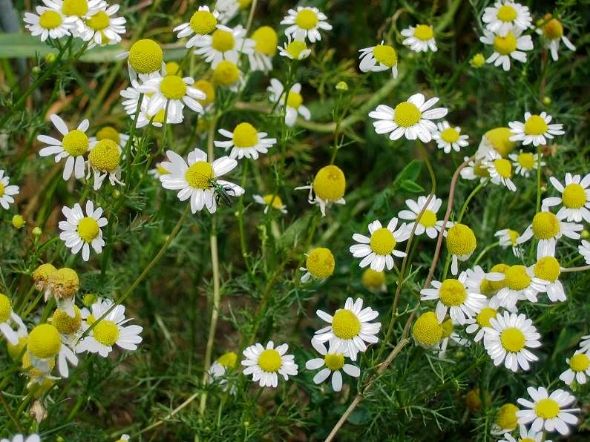 Roman Chamomile (Anthemis nobilis)
There are many varieties of herbal tea bags available, but the tea tastes much better if you grow your own herbs or harvest wild herbs. You can use them fresh or dry them and keep them in air tight jars. That way you can mix and make your own tea blends. There are many places where you can buy pure, organic herbs and seeds.
Sage (Salvia officinalis)
There are different views about how much herb should be used in a tea and how long it should be brewed. It all depends on taste and purpose. Use about 1-2 teaspoons of dried herb per cup; triple the quantity if fresh herbs are used. (Note that herbal teas are not the same as herbal infusions. These are used where stronger medicinal effects are required).
Some say you should let the tea brew for 10-15 minutes before drinking, however, lengthy brewing produces an excess of tannins. 4-6 minutes is long enough to develop flavour, without getting too cold or stewed. (Medicinal infusions are usually steeped for several hours).
Uplifting Tonics
Common hawthorn (Crataegus monogyna)
Herbs that make excellent tea include: peppermint -- a good digestive; blackcurrant leaves -- for acidity and arthritis; catnip -- a nerve tonic, digestive and promotes a good night's sleep; rosemary-- a mental stimulant, for headaches; lemon balm -- uplifting tonic and digestive; nettles -- highly nutritious; sage -- digestive and hormonal balancer; and lemon verbena -- simply gorgeous. Berries such as juniper, saw palmetto, or rosehips, are great tonics - hawthorn is a specific heart tonic.
Seeds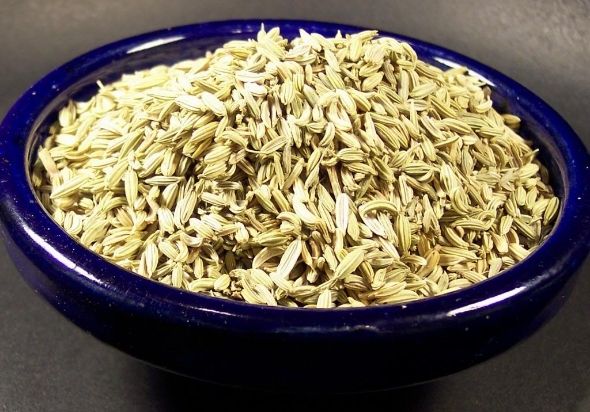 Fennel seeds (Foeniculum vulgare)
You can also make tea with seeds -- roughly crush them first with a pestle and mortar. Fennel, celery, dill, anise, caraway seeds and cardamom pods help indigestion, flatulence and lung congestion, and add flavour to other teas.
Flowers
Marigold (Calendula officinalis)
Flowers make delicious herbal teas: try chamomile -- soothing and calming; pot marigolds -- for a clear skin; or elderflowers to promote perspiration for a fever. Linden blossom, dandelion flowers, rosemallow (hibiscus), and red clover all have good flavours and healing properties.
Making Blends
Cardamom pods (Elettaria cardamomum)
You might prefer to use a single herb, or to experiment with blends of herbs. You can enhance the flavour of herbs such as valerian root by adding a little peppermint or lemon balm. The taste of sage on its own is not everyone's cup of tea, but it combines well with basil, lemon balm, blackcurrant leaves or thyme.
Try adding some crushed cardamom pods to a blend. Cardamom is warming, uplifting and helps in treatment for depression.
My Favourite Herbal Tea
Lemon verbena (Aloysia citrodora)
My favourite herbal tea is lemon verbena - a very refreshing and relaxing tea with a lovely lemon taste. It blends well with mild tasting herbs such as herb Robert, or nettles. It looks beautiful growing in the garden, and has a gorgeous taste.
I hope I have inspired you to grow some herbs, or go and pick some wild herbs, flowers and seeds to make some healthy, tasty brews!
Have fun!